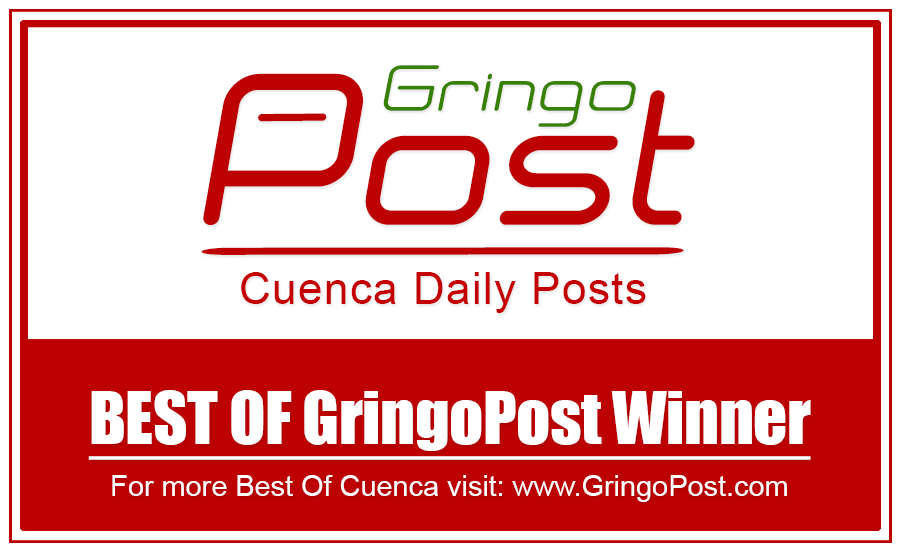 "Mail"

to/from

Cuenca

&

USA
Need to mail something within the US? Need a piece of letter mail brought to Cuenca? Or perhaps you have a package to deliver to the US? (Pre-paid USPS) No problem!
Courier Service
Waiting on a special package? Need something not easily found in Ecuador? Order online and have it shipped to our address in the US! We'll email you as soon as your item arrives, then bring it back to you on our next scheduled trip.
Home Delivery
We offer delivery directly to your home or office, for qualified orders, at a cost of $5. Please contact us if outside the city, for more details, or to schedule your own delivery.
Letter Items to/from USA and Cuenca
There is a flat $5 fee to transport letter items* between the USA and Cuenca.
*According to USPS guidelines. (For example, an envelope "stuffed" with items will be treated as a standard item and be billed by weight.)
Service Charge
There is a $20 fee per order (non-letters) regardless of weight, size, or quantity. This is a set fee (once per order), for transporting your items.
Cost by Weight
You will be charged $5 for every ½ pound of weight transported.
(NOTE: Calculated using the actual weight unless it is exceeded by it's volumetric weight.*)
—Multiple items are weighed by order, not individually—
*See below.
Any item(s) whose volumetric weight exceeds it's actual weight, will be billed as such. This is standard shipping industry practice (
DHL Volumetric Calculator
).
For example, if you wanted to ship a box of ping-pong balls, it would take up a lot of space within a suitcase. Space that could not be filled by other items, therefore the ping pong balls would need to be billed based off of it's volumetric weight over it's actual weight.
Take a look at our custom pricing calculator to the right for a quote on individual items.*
*This does not include any potential government surcharges from "restricted" items. For an accurate quote on such items, please contact us directly.
Expat Envoy
Shipping Calculator (per item)
Inches
Centimeters
Length

in

cm

Width

in

cm

Height

in

cm

Actual Weight

lbs

kg

lbs

Volumetric Weight

lbs

kg

lbs

Total Cost
$
$
*This does not include our per order service charge.
This calculation also assumes the given information is correct. Final calculations are made on items upon arrival.
"How Do I Pay?"
You will receive an invoice via email when your item(s) arrive in Cuenca. The amount due is payable, in cash, when you pick up the items (or when delivered). Please contact us for information regarding payments made through PayPal. Sorry, but we do not accept checks or credit cards. (If you have an issue with your account, please contact us prior to pickup to discuss other possible payment options.)
This service operates through commercial airlines, and as such adheres to all regulations and/or limitations of those airlines. Any items prohibited by law will not be accepted or transported. (Inquire for specifics.) Items intended for resale will NOT be transported either. Three or more of the same (or similar) restricted item(s) within one trip, for example, would draw attention and in turn be prohibited. (Please contact us for more details on possible Ecuadorian limitations.)
Regardless of past orders, if you are unsure of potential restrictions OR were faced with restrictions in the past (that could have changed), we encourage you to inquire with us prior to sending your packages to our address.
State/Federal (US) & Ecuadorian laws apply. 
Various "high priced" and/or electronic items may be subject to government restrictions and/or surcharges. Contact us to verify that we are able to transport it at this time, and to receive a quote on any potential surcharges.
If planning to transport medication of any kind (specifically ones that require a prescription in either the USA or Ecuador), contact us prior to placing your order to ensure it is legal for us to import/export. If it is permitted, each medication must be accompanied by its respective prescription. (Supplements do not require a prescription, but may be limited by quantity. Inquire for more information.)
**NOTE** Customs in either the USA or Ecuador may search luggage at random. We have no control over this, and unless we are present, have no knowledge of if (and how) items were handled. We are USUALLY given indication of this, though, by a "slip of paper" indicating a search was done. (There have been no issues to date.)
Have questions? Want to schedule a delivery?
Fill out the form below, or email us at info@expatenvoy.com.